Blueberries are such powerful foods and they are widely available to everyone! Most of us heard that berries, and especially blueberries, are good for us and now more and more scientific nutrition studies confirm the many benefits of blueberries when eaten regularly.
So what can blueberries do for you?
Blueberries:
Are highly protective against brain damage induced by toxic exposure including our negative emotions, poor quality food, and others involve pollution or chemical exposure.
Rejuvenate our memory cells in the brain and improve memory related performance tasks. They show great promise in helping with preventing and/or slowing down Alzheimer's disease and dementia.
Prevent insulin resistance and help balance blood sugar resulting in less cravings. Excellent at both prevention and control of diabetes.
Boost the mood and energy levels.
Protect our bones from bone loss and are very beneficial for osteoporosis.
Support healthy cholesterol levels and cardiovascular health.
Prevent macular degeneration and improve overall eye health.
Aid with weight loss and healthy diet.
Slow down ageing and are strongly anti-inflammatory.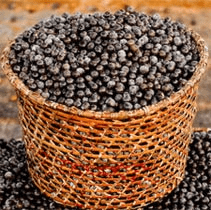 In short, blueberries taste fabulous and are wonderful for you. They are now in season – so eat all the fresh, when you can, organic blueberries you can lay your hands on!
Good health and blessings

Joanna Sochan
Adrenal Fatigue and Digestive Health Expert
Naturopath
|| Herbalist
|| Nutritionist || Reiki Practitioner
Check out other posts here:
Like what you've read? Spread the word to family and friends – share this post!