Are you unable to personally make it to a natural medicine clinic due to remote location, time constraints or illness?
Thankfully distance is not a barrier to receive naturopathic care nowadays. You can now talk to a naturopath online and get comprehensive and personalised naturopathic advice online wherever you are.
I help both, local clients who can attend the Sydney or Lake Macquarie clinics in person as well as clients based anywhere in Australia. You can start your journey to health and wellbeing by connecting with me for an online naturopathy consultation TODAY.
As an Online Naturopath, I serve clients Australia-wide by conducting distance consultations via Zoom, Skype or telephone.
Online consultations allow the clients to work with an experienced practitioner to achieve their health goals. From the convenience of your home you'll be able to access an up-to-date natural medicine care, nutrition support and lifestyle advice.
Skype is a simple to use free video call application. All you need is a broadband connection, web camera and microphone. Alternatively we can connect via the telephone as well. You can download Skype here https://www.skype.com/en/.
The scope of online naturopathic consultations is the same as other consultations with a full comprehensive assessment, personalised therapeutic plans and detailed nutrition advice. Virtual Naturopath services are becoming increasingly popular these days as more people have access to the fast internet.
Importantly, lab tests are vital part of online naturopathic consultations and assessments (and ongoing care) as they help to pinpoint problem areas, identify nutritional deficiencies, gauge inflammation levels and monitor progress.
HOW DOES IT WORK
Book a consultation online HERE or call me to arrange a time convenient for you
Make a payment HERE – all initial online naturopathy consultations require upfront payment to secure your appointment on a given day and time
Once the payment is made, you'll receive an email confirmation of your appointment and the next steps
SUPPLEMENTS AND LAB TESTS
Recommended nutritional and herbal supplements or lab tests are purchased separately in addition to the consultation cost.
I utilise an online dispensary supplying supplements and herbs  to all Australian states with 2-5 days delivery time.
Where possible, a prescription can be taken to your local health food shop to purchase the recommended natural medicines.
Most lab tests, except blood tests, can be performed at home with lab test kits posted to you anywhere in Australia.
Blood tests referrals can be obtained through me (I refer to major pathology companies in Australia, test costs are out of pocket), your GP or specialist.
AREAS OF CLINICAL FOCUS
Fatigue, burnout, feeling tired or exhausted
Sleep problems and insomnia
Digestive problems – IBS, reflux (heartburn), indigestion, histamine intolerance, intestinal parasites
Hormonal imbalances – menopause, PMS, acne, weight loss
Skin conditions – eczema, psoriasis, acne
Nutritional medicine for specific health conditions, weight loss and general wellbeing
ONLINE NATUROPATHIC CONSULTATION FEES
Initial consultation: $200 (60-75 minutes)
Follow-up consultations: $150 (1 hour) or $100 (30 minutes)
Please note that I don't consult with Skype or phone clients who are under 16 years old or are residents of the US, Canada or countries other than Australia.
Cancellations
Missed or cancelled appointments less than 24 hours in advance are non-refundable.
SUMMARY OF BENEFITS
Distance is no longer an obstacle to get the naturopathic advice you're looking for
Easy access to online naturopathy treatment and care
Achieve good health in the comfort of your own home
Flexible times for people who work long or irregular hours
No parking needed! – less hustle, saves time and money
Same quality as a face-to-face consultation, including an in-depth assessment, medical history plus detailed dietary and lifestyle assessment.
Online consulting is he perfect way to connect wherever you live
Check out what clients say about working with me HERE.
Don't rely or waste your time with Dr Google anymore! By searching randomly online what you get is plenty of conflicting, non-specific and wide range advice that doesn't apply to your circumstances. Instead, you can quickly and easily connect with me for expert personalised online naturopathic advice.
DON'T DELAY. GET IN TOUCH TODAY!
Need motivation to start taking better care of yourself? Imagine yourself 3, 6 or 12 months from now if you do nothing about how you feel at present.
Likely nothing will change or things may be even worse. So start your health journey today!
I look forward to connecting with you and assisting with finding solutions for your health challenges.
Good health and blessings

Joanna Sochan
Holistic Health and Lifestyle Therapist
Natural and Lifestyle Solutions for Abundant Health and Wellbeing
Check out other posts here: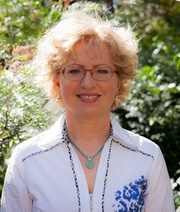 Joanna Sochan is a Natural Therapist and founder of Naturimedica Holistic Health & Wellness. She has a passion for helping her clients transform their lives by becoming healthy and well naturally. Joanna is a fatigue, sleep and gut health expert helping tired, stressed or unwell individuals to regain their energy, sleep better and be happier, more relaxed and calm. Joanna practices in Sydney and Lake Macquarie, Australia and also conducts online consultations for clients Australia-wide. View full bio.