Bee pollen for weight loss, who knew?
Bee pollen is one of the richest and purest natural foods known to men. It's a powerhouse of vitamins, minerals and proteins, supplying us with almost every essential nutrient necessary for good health. I have been successfully using it with patients wanting to lose weight.
How does bee pollen work for weight loss?
Some of the reasons it works for weight loss include:
It particularly stimulates metabolic processes which in turn speed up burning of calories.
It corrects chemical imbalances that are usually involved in weight gain. This then regulates and stabilises appetite, at the same time is a natural energiser so you feel good whilst losing weight.
It is a low-calorie but tasty and easy to eat food.
Rich in lecithin which helps with fat digestion and metabolism. This is also a reason why bee pollen lowers LDL and increases helpful HDL cholesterol.
Because pollen is so nutritionally complete and balanced, it helps reduce food cravings. Its natural phenylalanine (an essential amino acid) content acts as an appetite suppressant.
It has high protein content which helps to achieve improves satiety and lessens overeating.
Bee pollen is more valuable then both honey and royal jelly. It has a similar but more stable composition than that of royal jelly.
Please note, that it's mandatory to test every person intending to eat bee pollen for possible allergy before ingesting it.
Also, weight loss results are dependent on doses and intake which are tailored for each individual. Consult with your health practitioner what doses would be best for you.
Good health and blessings

Joanna Sochan
Holistic Health and Lifestyle Therapist
Natural and Lifestyle Solutions for Chronic Diseases
Check out other posts: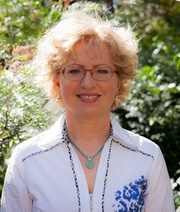 Joanna Sochan is a Natural Therapist and founder of Naturimedica Holistic Health & Wellness. She has a passion for helping her clients transform their lives by becoming healthy and well naturally. Joanna is a fatigue, sleep and gut health expert helping tired, stressed or unwell individuals to regain their energy, sleep better and be happier, more relaxed and calm. Joanna practices in Sydney and Lake Macquarie, Australia and also conducts online consultations for clients Australia-wide. View full bio.