Bliss balls are so easy to make, no cooking and no lengthy preparation are required.
Simply combine all ingredients and then roll into small balls. The balls are nutrient dense foods rich in minerals, good fats and fibre. 2-3 balls per day will satisfy most people even those who crave sweets!
All recipes are gluten free, high in good quality protein and sweetened with raw honey rather than dates.
Here are my top 5 favourite bliss balls recipes tried and tested many times over!
Enjoy them as healthy and delicious treats as snacks or desserts.
 Tahini Bliss Balls
1 cup of rolled GF oats (check the label to make sure oats are marked gluten free)
1/2 cup of tahini
1/2 cup of chopped walnuts
2 – 4 tablespoons of honey
Place all the ingredients except for the chopped walnuts in a blender and process until smooth. Roll the mixture with your hands into small balls. Then pour the walnuts on a chopping board and coat the balls in walnut pieces. Place the balls on a plate and refrigerate until hard. Keep in the fridge for up to a week.
Chocolate Bliss Balls
1 cup desiccated coconut
1 cup almond meal
1/4 cup sesame seeds (grind them in the coffee grinder)
1 tablespoon chopped sunflower seeds
1 tablespoon of raw honey
1/2 teaspoon of vanilla extract
1 tablespoon of cocoa
1 teaspoon lemon juice
1 tablespoon boiling water
Mix together all ingredients, add more water if needed for better consistency / 'stickiness'. If needed, place the mixture in the fridge for an hour to set. Roll teaspoons of the mixture into balls.
Coat the balls in the desiccated coconut or cocoa powder (you can make two varieties at the same time!) and place back in the fridge to harden. Have 2-3 per day. The balls will keep in the fridge for a week.
Sesame Bliss Balls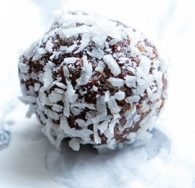 Grind 10 tablespoons of sesame seeds (preferably organic), then add the following:
5 tablespoons of almond meal
Around 1 tablespoon of raw honey
1-2 scoops protein powder (optional)
1-2 teaspoons organic unsulphured molasses (or to taste)
1 teaspoon cocoa powder (optional)
Pinch of cinnamon
Mix all ingredients, adjust consistency as needed to form little balls – add a bit of water if required. Coat with coconut, nuts or cocoa powder. Keep in the fridge. Have 2-3 per day as a dessert/snack.
Adding one banana (mashed until almost liquid) will further enhance the flavour. Experiment with proportions and ingredients to find the best combination for you.
Raw Chocolate Fudge Bliss Balls
1 cup cocoa butter
1/2 cup coconut oil
1/2 cup raw cacao powder
2/3 cup hazelnut meal
1 tablespoon raw honey
Sprinkle of sea salt
Mix all ingredients together and form into balls. You might have to warm the jars of coconut butter and oil under warm water to melt it a bit.

Cocoa and Banana Power Bliss Balls
2 bananas
½ cup of raw almonds soaked in water overnight
2 tablespoons cocoa powder
1/3 cup currants
½ teaspoon balsamic vinegar
1 cup desiccated coconut
Drain and dry the almonds and chop them in food processor. Add bananas currants and vinegar, place mixture in a bowl and keep adding coconut until mixture is firm enough to roll. Roll balls in lightly toasted coconut and place in fridge to firm before serving.
As a bonus, I also like to give you super healthy and tasty GAPS desserts recipes including almond mandarin cake, almond and vanilla cookies, sesame bites and even healthy banana and strawberry ice cream! Check them out HERE.
Enjoy! If you have favourite bliss balls recipes please share them with us! Post your bliss balls recipes in the comments section below.
Good health and blessings

Joanna Sochan
Holistic Health and Lifestyle Therapist
Natural and Lifestyle Solutions for Abundant Health and Wellbeing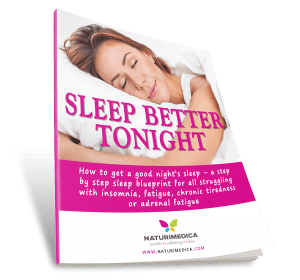 Consider getting my new eBook "Sleep Better Tonight" if you're currently suffering from insomnia and/or sleep difficulties, especially if they are related to adrenal fatigue, chronic tiredness, sleep disruptions or insomnia.  This sleep blueprint will provide you with the steps to sleeping better.
Download your copy of the Sleep Better Tonight: How to get a good night's sleep – a step-by-step blueprint for all struggling with insomnia, fatigue, chronic tiredness or adrenal fatigue. 
Check out other posts here: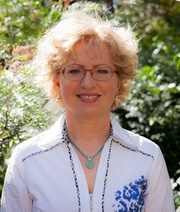 Joanna Sochan is a Natural Therapist and founder of Naturimedica Holistic Health & Wellness. She has a passion for helping her clients transform their lives by becoming healthy and well naturally. Joanna is a fatigue, sleep and gut health expert helping tired, stressed or unwell individuals to regain their energy, sleep better and be happier, more relaxed and calm. Joanna practices in Sydney and Lake Macquarie, Australia and also conducts online consultations for clients Australia-wide. View full bio.