This almond mandarin cake recipe has been my favourite dessert recipe for a long time. It's such a pleasure to savour the juicy mandarins when they are in season but the cake is also delicious if made with oranges or blood oranges instead. Everyone who tried it loved it and asked for the recipe!
It tastes incredible and is really easy and quick to make. The cake has a lovely moist texture as well as an intensely mandarin flavour and smell.
Almond Mandarin Cake recipe

Ingredients
4 mandarins (approx 400g), preferably organic for the cake
1-2 extra mandarins for decoration (optional)
5 eggs
10 tablespoons of raw brown sugar
3 cups of almond meal
1 teaspoon of baking powder (gluten free)
Butter for the cake tin
Wash the mandarins thoroughly to remove any coatings (if not organic). Put unpeeled fruit in the pot, cover with water and gently cook for around 1.5hrs or until very soft.
Cool down, cut in half and remove any pips, then mix the fruit in the blender to puree consistency. Cool down to room temperature.
Cut the extra 1-2 mandarins into thin slices and remove any pips. Arrange the mandarin slices (overlapping the slices slightly) in the base of the baking tin lined up with the baking paper.
Preheat the oven to 180C. Beat eggs with sugar until fluffy and almost white; add the mandarin puree, almond meal and baking powder. Mix well gently.
Grease a baking tin with butter (15 x 24 cm form is best as it will give the cake a good height) and pour in the mixture over the mandarin slices at the bottom of the tin. Bake for around 50 min in 180C (fan oven).
When ready switch off the oven and leave the cake there for another 20-30 min and then turn out onto a serving plate. Pour a thick dark chocolate topping (if desired) over the mandarin slices to create a lace-like look. The cake will keep well in the fridge for 2-3 days.
Cake photo – this actually is the almond mandarin cake I made and decorated using dried apricots, pumpkin seeds and chocolate.
Make it today!
Please share your tips and modifications to this almond and mandarin cake recipe so we can all benefit from new ideas.
I'd love to see your cake decorations! Please post your photos in comments below.
Good health and blessings

Joanna Sochan
Holistic Health Practitioner
Natural and Lifestyle Solutions for Abundant Health and Wellbeing
Check out other posts here: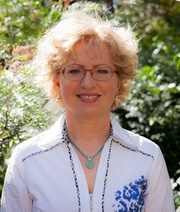 Joanna Sochan is a Natural Therapist and founder of Naturimedica Holistic Health & Wellness. She has a passion for helping her clients transform their lives by becoming healthy and well naturally. Joanna is an adrenal fatigue, sleep and gut health expert helping tired, stressed or unwell individuals to regain their energy, sleep better and be happier, more relaxed and calm. Joanna practices in Sydney and Lake Macquarie, Australia and also conducts online consultations for clients Australia-wide. View full bio.

Print This Post