Turmeric milk is a traditional Indian beverage that is commonly referred to as "Golden Milk" because of its many healing properties. It's very soothing, helps with sleep, is anti-inflammatory, decreases muscle and joint pain and will help your body to gently detox.
It is well known that turmeric taken on its own is poorly absorbed, therefore we use additional ingredients to enhance its absorption, as well as the taste, by combining it with fats such as coconut oil, ghee or butter as well as black pepper and other spices.
Here are my favourite, traditional golden milk recipes!
Golden Milk Recipe #1
Serving: 1 medium glass
Ingredients:
1/2 cup organic turmeric powder
1 tbsp coconut oil
1/2 tsp cinnamon
1/8 tsp cloves
1/2 tsp ginger
1/8 tsp Pepper
1 glass coconut milk
Raw honey to taste
Make the turmeric paste first
Mix ½ cup of organic turmeric powder to 1 cup of water and bring to a low simmer. Keep an eye on it as it can boil over quickly. Add a tablespoon of coconut oil, ghee or butter (choose one). Stir for 8-10 minutes and add extra water as required.
I added quite a bit of water to keep it soft. The final consistency should be a soft paste – see my photo below as a guide. Store the paste in a glass container in the fridge for 2-3 weeks.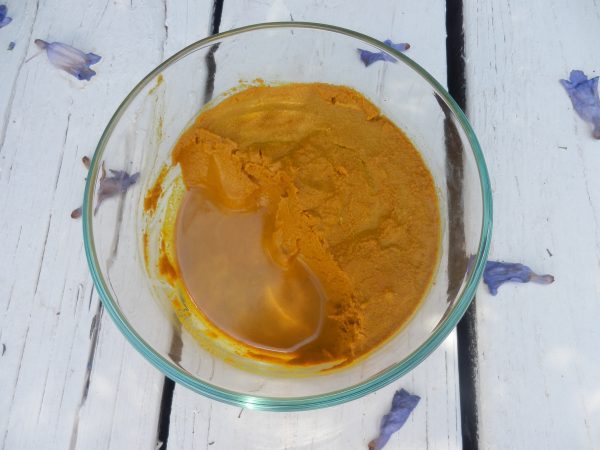 Make Golden Milk
To make one glass of golden milk, put one teaspoon of the paste into a saucepan with a level teaspoon of cinnamon powder, 1/2 teaspoon of powdered ginger, 1/4 teaspoon of powdered cloves, and 1/8 teaspoon of freshly cracked black pepper. Mix well. Sometimes I also add cardamom and/or all spice but you can make your own blends, of course!
Pour in 1 glass of milk of your choice (coconut milk is great but other nut milks are also fine) and bring to low simmer. I usually use 50% of coconut milk and 50% water to a lighter consistency and a better taste. Continue to stir continuously for a few minutes. Cool down a bit and then dissolve in a teaspoon (or to taste) of raw honey to sweeten.
I find this drink is very soothing and calming when taken at night an hour or so before sleep. It helps to have a more relaxing sleep and soothes any muscle or joint pain.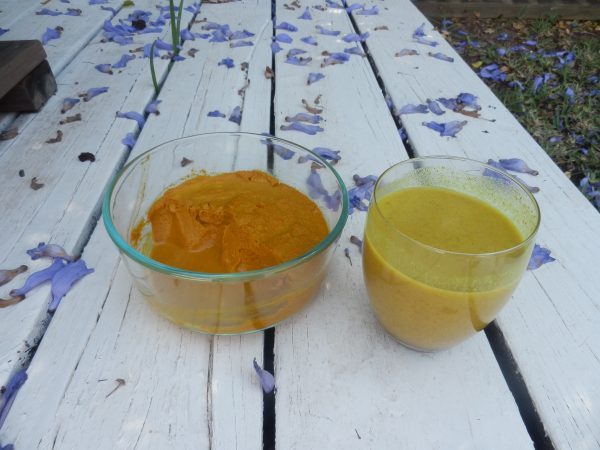 Golden Milk Recipe #2 
Serving: 1 cup
Ingredients:
2 cups of full fat organic coconut milk
1 tsp turmeric
1 tsp ginger
1 tsp black pepper
Raw honey or stevia to sweeten
Cinnamon
Mix all ingredients in a saucepan except honey and whisk to combine. Heat over medium heat until it starts to bubble, then turn heat down to low and simmer for about 5 minutes so the flavours combine. Cool down a bit then add honey and stir, top with cinnamon.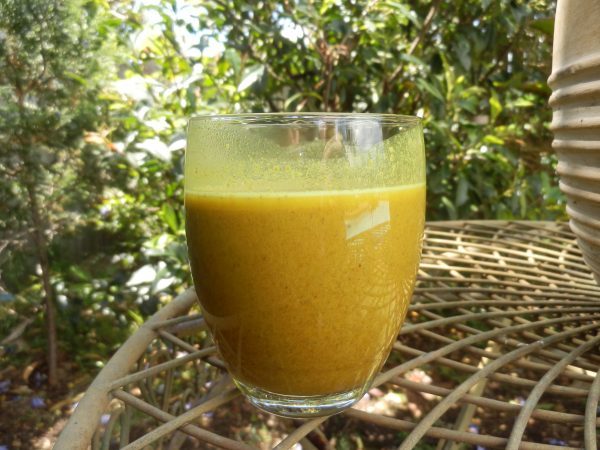 Golden milk works well when having on a regular basis such as 2-4 times per week.
Please note that if you have severe gut and liver issues/ symptoms start slowly. Try 1/3 of a glass/ cup first and see how you feel. Increase if you there is no discomfort.
Please share your favourite golden milk recipes in comments below. I'd love to find out your methods and tips!
Good health and blessings

Joanna Sochan
Holistic Health and Lifestyle Therapist
Natural and Lifestyle Solutions for Chronic Diseases
Check out other posts here: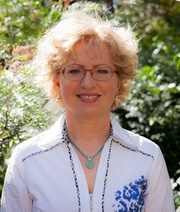 Joanna Sochan is a Natural Therapist and founder of Naturimedica Holistic Health & Wellness. She has a passion for helping her clients transform their lives by becoming healthy and well naturally. Joanna is a fatigue, sleep and gut health expert helping tired, stressed or unwell individuals to regain their energy, sleep better and be happier, more relaxed and calm. Joanna practices in Sydney and Lake Macquarie, Australia and also conducts online consultations for clients Australia-wide. View full bio.

Print This Post