Did you know that sleeping better is one of the most underrated, simple and easy things you CAN do to improve your health fast – starting today?
Make no mistake: There is no way to be and stay healthy without proper sleep, and there is no substitute for it. Having seen many fantastic outcomes of improved sleep in my practice, I was compelled to create this sleep blueprint to give you the most important, common sense steps and things you can do right now to get sounder and more restful sleep tonight.
Despite its known benefits, sleep is one of the most overlooked aspects of health and vitality. It simply does not get the attention and respect it deserves.
I have had many clients who focused on taking the right supplements, eating good food, and exercising regularly, but they didn't get the results they wanted or expected because they didn't prioritise getting enough sleep as well.
I won't be giving you a prescription – no medicine is required here! It's time for a back-to-basics approach to fixing your sleep problems. Natural remedies, key minerals and vitamins, nutrition modifications and a few lifestyle adjustments are the most reliable and lasting solutions to your sleep problems.
By applying the strategies presented in this blueprint, you could see initial positive changes in your sleep quality and patterns in about 2-3 weeks.
What will you gain from this eBook?
If you're currently suffering from insomnia and/or sleep difficulties, especially if they are related to fatigue, adrenal fatigue, chronic tiredness, sleep disruptions or insomnia, this sleep blueprint will provide you with the tools to sleep better.
When I was experiencing my own significant sleep problems while suffering from severe adrenal fatigue, I spent time researching and applying various remedies and healing strategies on myself then family and friends. Since then I've helped many of my clients to sleep well again, utilising the following three keys outlined in this blueprint: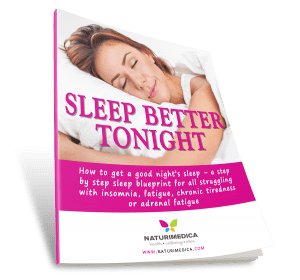 Key #1:

Nutrition for better sleep

Key #2:

Sleep patterns reset

Key #3:

Sleep-promoting nutrients
 Your benefits of applying the 3 Keys will include:
Sounder and uninterrupted sleep, feeling rested and relaxed
Increased energy and vitality, feeling refreshed and invigorated
Clearer thinking, feeling calmer and less stressed
What's included
10+ best foods that really help with sleeping longer and deeper, including foods containing sleep inducing melatonin and serotonin, plus recipes
Top 4 most effective sleep-promoting nutrients (minerals and other natural compounds) that you can get over the counter, including their food sources and dose guidelines
Top 6 vital nutrition tips to ensure you sleep better and longer
Top 5 bedtime snack suggestions to balance your blood sugar levels for better sleep
A step-by-step sleep patterns reset methods and vital tips
Adrenal fatigue and sleep dysfunction links, health impact, and what to do about it
Sleep Better Tonight eBook download
Download your copy of the Sleep Better Tonight: How to get a good night's sleep – a step-by-step blueprint for all struggling with insomnia, fatigue, chronic tiredness or adrenal fatigue. 
At last, let's get you the sound sleep you need and deserve!
Good health and blessings

Joanna Sochan
Holistic Health and Lifestyle Therapist
Natural and Lifestyle Solutions for Chronic Diseases
Check out other posts here: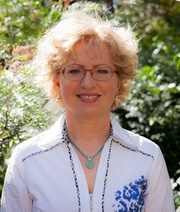 Joanna Sochan is a Natural Therapist and founder of Naturimedica Holistic Health & Wellness. She has a passion for helping her clients transform their lives by becoming healthy and well naturally. Joanna is a fatigue, sleep and gut health expert helping tired, stressed or unwell individuals to regain their energy, sleep better and be happier, more relaxed and calm. Joanna practices in Sydney and Lake Macquarie, Australia and also conducts online consultations for clients Australia-wide. View full bio.