Do you know your current vitamin D level?
If you don't, be sure you check this promptly by completing the attached short assessment to determine if you need to do a blood test and then take vitamin D3 supplement. It could be the key to solving your health problems and even save your life.
Mounting scientific evidence confirms that vitamin D is one of the most potent health-boosting substances and is vital for health, and there is sufficient evidence to conclude that vitamin D is indeed essential for survival.
From my clinical experience, around 90% of people are found to be deficient (particularly office workers and the elderly) and some have dangerously low levels. Not surprisingly, their low vitamin D status usually correlates with symptoms they have.
Although very common, this issue can be solved relatively easily by increasing safe sun exposure and/or correct supplementation, tailored for each individual.
Why having high levels of vitamin D is so important?
Latest research indicates that vitamin D regulates over 900 gene signals in the body controlling many different tissues and cells. So far the research confirmed the following health benefits:
Essential for immune system disorders, including cancers, infections, colds and flu
Boosts mood, decreases depression and enhances cognitive performance
Decreases/ modulates pain anywhere in the body
Prevents colon, prostate, breast, ovarian, and many other cancers
Prevents and treats bone diseases such as osteoporosis. Essential to absorb calcium
Prevents diabetes, helps with insulin secretion
Vital for weight loss and dealing with obesity – as vitamin D levels drop waistlines and weight increase
Higher levels of vitamin D are associated with higher levels of HDL cholesterol
Low levels of vitamin D are associated with fibromyalgia and autoimmune diseases
Good levels of vitamin D prevent falls which are a major risk for fractures in elderly
Although regular sun exposure is the best and safest option, it is not always possible to get your vitamin D from sunshine and quite difficult to get adequate amounts from your diet, so for many people a vitamin D supplement is a practical way to ensure adequate levels.
Importantly, since a large body of science shows vitamin D works closely with calcium and magnesium, it is best to also asses their levels and supplement vitamin D in combination with appropriate, for each individual, amounts of calcium and magnesium to maintain a proper balance.

Accumulating evidence demonstrates the critical role of vitamin D in overall health, yet more than 30% of Australians have inadequate vitamin D status (1). Given that adequate vitamin D is not easily obtained through diet alone, supplementation with vitamin D may be required in the general population when sun exposure is insufficient.
How to determine your vitamin D level?
Testing prior to any supplementation at higher doses (over 3,000 IU per day) is imperative to establish how much vitamin D you need to reach good levels i.e. over 100 nmol/L. Only at the optimal level can vitamin D exert its full health benefits.
Chronic vitamin D deficiency takes time to be corrected and it could take 3-6 months to raise the levels beyond 100 nmol/L, depending on the starting point. Supervised supplementation and close monitoring is absolutely vital to safely reaching higher levels and to avoid overdosing, which is also detrimental to health.
Short self-assessment
Please complete the short self-assessment (click on the link below) to determine your vitamin D level.
Self-assessment questionnaire – Vitamin D deficiency
If you have concerns about your vitamin D level and would like to discuss and address them please contact me to arrange a check-up.
Good health and blessings

Joanna Sochan
Holistic Health and Lifestyle Therapist
Natural and Lifestyle Solutions for Chronic Diseases
References
Bolland, M. J., Grey, A., & Cundy, T. (2012). Vitamin D and health in adults in Australia and New Zealand: a position statement. The Medical Journal of Australia, 197(10), 553.doi:10.5694/mja12.11043
Pike, J. W., & Christakos, S. (2017). Biology and Mechanisms of Action of the Vitamin D Hormone. Endocrinology and Metabolism Clinics of North America, 46(4), 815–843.doi:10.1016/j.ecl.2017.07.001
Check out other posts here: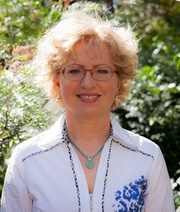 Joanna Sochan is a Natural Therapist and founder of Naturimedica Holistic Health & Wellness. She has a passion for helping her clients transform their lives by becoming healthy and well naturally. Joanna is a fatigue, sleep and gut health expert helping tired, stressed or unwell individuals to regain their energy, sleep better and be happier, more relaxed and calm. Joanna practices in Sydney and Lake Macquarie, Australia and also conducts online consultations for clients Australia-wide. View full bio.

Print This Post