Salad is such a versatile food that can serve as either a side or main dish depending on the ingredients. You can make delicious and nutritious salads any way you like from simple vegetable one to the main meal varieties by adding cheese, meat, grains or nuts.
Having a healthy, homemade dressing is important as it provides good fats facilitating better absorption of minerals and vitamins abundant in salads.
Here are my favourite 5 salad recipes for you to enjoy!
Spinach, roast garlic and pine nuts salad
For 2 servings:
12 unpeeled garlic cloves
4 tbsp of extra virgin olive oil
450g baby spinach leaves
½ cup pine nuts
Juice of ½ a lemon
½ tsp Celtic salt
½ tsp cracked pepper
Place garlic in small baking tray and drizzle with 2 tbsp of olive oil. Bake whole garlic cloves in 190C oven for 15min (or until cloves are slightly charred around edges).  Place warm garlic cloves into a salad bowl and add the spinach, pine nuts, lemon juice, remaining olive oil, salt and pepper. Toss well and serve immediately (while garlic is still warm). It's a great side dish to have with Baked salmon with goat's cheese and salad – check out my recipe here.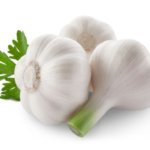 Stand out ingredient: Garlic – boosts immune system, natural antibiotic, anti-inflammatory, anti-cancer, speeds up detoxification, regulates bowel flora – supports the 'good bacteria', lowers cholesterol and triglycerides, cardio-protective, fights colds and flu, and all respiratory and ear infections.
Rainbow salad with lavender dressing
For 1 serving:
2 cups of baby spinach leaves, chilled
½-1 cup thickly-sliced ripe strawberries (preferably organic)
A few small chunks of goat's cheese, crumbled
1 tablespoon sliced almonds, toasted
1 small red onion, thinly-sliced (optional)
Combine spinach leaves with lavender dressing and toss slightly, add strawberries, goat's cheese, sliced almonds and onion; toss again and serve.
Lavender Dressing
3 tablespoons olive oil
1 tablespoon apple cider vinegar
1 tablespoon lemon juice
1 tablespoons raw honey
1 teaspoon Dijon mustard
1 teaspoon dried lavender flowers – ground or whole
Whisk all the ingredients together and let infuse for about 30 minutes.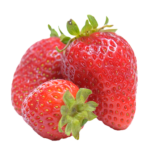 Stand out ingredient: Strawberries – high in antioxidants and thus great for eye care, improve brain function, lower blood pressure, relieve arthritis and gout, anti-cancer, anti-inflammatory, high in vitamin C, increase the feel-good chemicals in the brain just by smelling the ripe strawberries!
Brown rice salad with green apple and feta cheese

For 2 servings:
1/3 cup wild or brown rice
Goat feta cheese (small chunk)
1 Granny Smith apple
1 red capsicum
1 celery stalk
2 spring onions
1 garlic clove
Sunflower seeds (handful)
Lemon juice to taste
1 tbsp extra virgin olive oil
Celtic salt and pepper to taste
Walnuts (handful)
Cook rice until soft, use the ratio of 1 cups water to 2 cups rice. Chop up all the ingredients and mix everything in a bowl. Sprinkle with walnuts for some plant based omega 3s.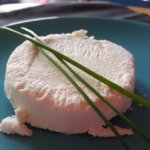 Stand out ingredient: Goats cheese – it contains less lactose than cow's milk and cheese, and has smaller fat globules which make the cheese easier to digest. It's also lower in fat than cow cheese. Goats cheese is high in vitamins K, B1, B2, B3, D, calcium and phosphorous for the bones.
Sweet potato cakes with rocket and avocado salad
For 2 servings:
430g peeled orange sweet potato
1 egg, lightly beaten
1 tbsp rice flour
1/2 tbsp of extra virgin olive oil
4 tomatoes (halved)
½ tsp Celtic salt
½ tsp cracked black pepper
50g baby rocket
1 avocado cut into wedges
Grate the sweet potato into a bowl and squeeze out excess moisture. Add the egg, flour, salt and olive oil to the sweet potato and gently mix. Shape the mixture into small balls and flatten slightly before placing them on a non-stick baking tray that has been lightly greased with olive oil.  Add tomato to the baking tray and sprinkle with salt and pepper. Place baking tray in a 200C oven for around 30 minutes. Serve cooked cakes and tomato with rocket and avocado.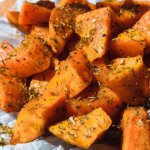 Stand out ingredient: Sweet potato – high in vitamins C, E and B6, iron, manganese (for healthy blood sugar), potassium (heart health), betacarotene (pre-vitamin A), high in fibre (for digestion and detox). The combination of betacarotene, vitamin E and vitamin contributes to a healthy, glowing complexion and vibrant hair.
Roasted vegetable and boiled egg salad
For 2 servings:
4 boiled organic eggs
2 red or yellow capsicums
2 tomatoes
1/2 zucchini
3 cups of baby spinach
3 shallots
Extra virgin olive oil
Salt and pepper
Pre-heat the oven to 120C. Place chopped up peppers, tomatoes, zucchini and onions in a roasting dish. Toss with the olive oil, salt, and pepper to mix and coat. Spread in a single layer in the dish. Roast for 30 minutes, stirring occasionally, until the vegetables are lightly browned and tender.
Hard boil the eggs, peel, cut in half and set aside. In a large bowl add 3 cups of baby spinach, chopped up vegetables, egg halves and serve. Sprinkle some extra olive oil and a squeeze of lemon.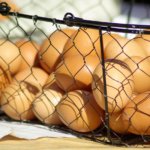 Stand out ingredient: Eggs – high in easily absorbed protein, vitamins A, E, B12, folic acid, B6, choline (for brain and nervous system health), iron, calcium, phosphorous and potassium. Eggs promote healthy hair and nails because of their high sulphur content and wide array of vitamins and minerals.
What's your favourite salad? Please share your salad recipes with us!
Good health and blessings

Joanna Sochan
Holistic Health and Lifestyle Therapist
Natural and Lifestyle Solutions for Chronic Diseases
Check out other great recipes here: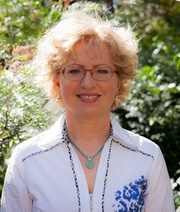 Joanna Sochan is a Natural Therapist and founder of Naturimedica Holistic Health & Wellness. She has a passion for helping her clients transform their lives by becoming healthy and well naturally. Joanna is a fatigue, sleep and gut health expert helping tired, stressed or unwell individuals to regain their energy, sleep better and be happier, more relaxed and calm. Joanna practices in Sydney and Lake Macquarie, Australia and also conducts online consultations for clients Australia-wide. View full bio.

Print This Post