Homemade food created with love and attention is very nourishing for the body and soul. Even cakes and cookies!
I love making cookies or cakes for special occasions, usually 2-3 times per year. Every time I make them I aim to create a different theme and use different ingredients for decorating, which need to be simple but stunning as well as 100% edible!
You can make any cookies you like in different sizes as per the occasion, even plain ones will do, and then make them special by adding "special effects" using nuts, goji berries, grapes, pumpkin and sunflower seeds or whatever you fancy.
I suggest you make your cookies earlier in the day or the day before and then spend a few leisurely hours putting the decorations on. Listening to your favourite music whilst letting your creativity flow is very relaxing and will contribute to feeling less stressed, calmer and happier. Give it a go soon!
Here are a few suggestions for you to express your creative side and show the love to the special people in your life.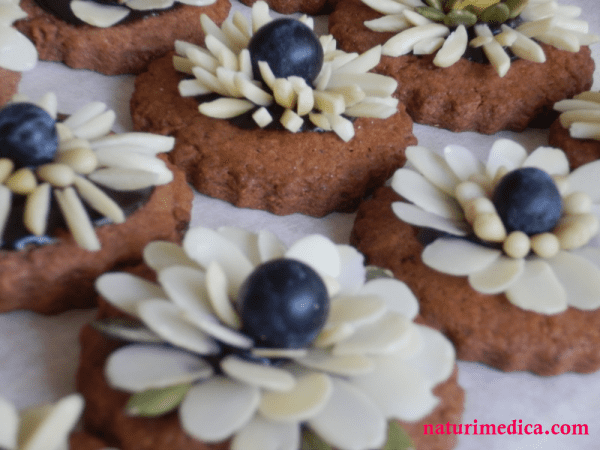 Edible cake decorations – proud to say I actually made these!!!
Good health and blessings

Joanna Sochan
Adrenal Fatigue and Digestive Health Expert
Naturopath || Herbalist || Nutritionist || Reiki Practitioner
Check out other posts here: